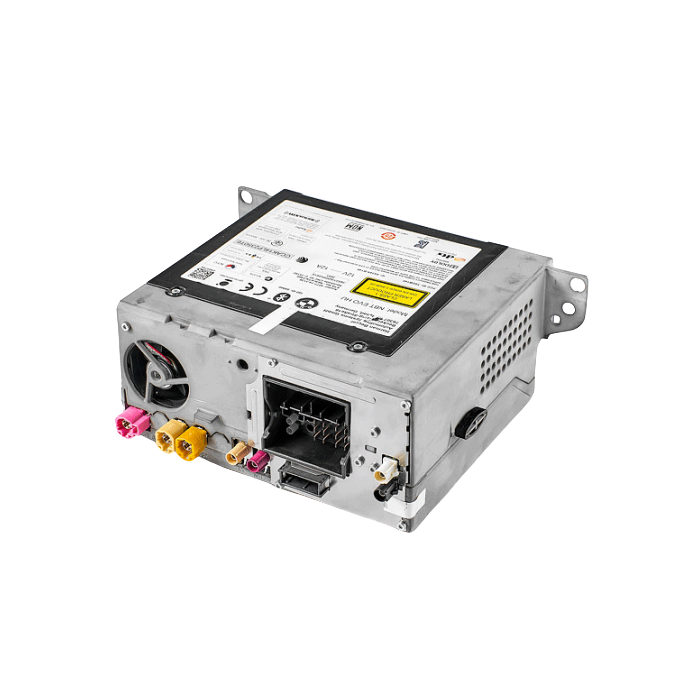 iDrive 6 OEM Plug and Play NBT EVO Retrofit Pre-Coded to your VIN
This device is an exciting technology for everyone who wants to make their existing wired CarPlay system wireless. This is ideal for short trips. You can put your iPhone in your pocket and connect to the car's infotainment system without having to connect it.
The most technologically advanced retrofits always bring the most comfort, especially when it comes to owning a BMW. Our NBT Evo ID5/ID6 Navigation upgrade will certainly add convenience to using your car's driver assistance systems, as well as infotainment perks.
It contains only BMW original parts and FSC-certified codes, so there is no need for aftermarket emulators. It comes either with ID5 or ID6 software — it's up to you to choose the interface that suits you best and specify it during the purchase.
This BMW NBT Evo upgrade includes the latest version of the maps for your region, to make navigating through the streets a breeze. In addition, the FSC activation includes such multimedia features as Video & Services in motion, Voice Control, and BMW Apps.
Features:
Simple OEM Plug and Play solution.

Use your current iDrive screen and controller.
No Coding Required.

Easy install guide.

Support Included (Phone/Facetime).

USA BASED Veteran Owned and Operated 🇺🇸 (Military Discount Available).
What does each Retrofit My Bimmer retrofit kit include? 
All Retrofit My Bimmer retrofit kits include an iDrive 6 NBT EVO head unit fully precoded and activated to your VIN along with a Wifi Antenna (for Apple CarPlay connection). Included FREE of charge also is the latest map update (2020) for whichever region you are in.
Does Sirius XM Satellite Radio / HD Radio still work?
Yes! All Retrofit My Bimmer iDrive 6 OEM retrofit kits will be Satellite Radio prepared so your current subscription will continue to work using our Plug and Play retrofit kit.
What if I don't have Navigation or have CIC (2009-2012)?
Our team at Retrofit My Bimmer creates special packages for customers who's vehicles do not come equipped with Navigation or equipped with CIC Navigation. We will put together a custom kit for you including (Screen, Controller, Headunit, Wiring). Feel free to Contact Us for a quote.

Does Retrofit My Bimmer sell Touchscreens/offer other Retrofits?
YES! Retrofit My Bimmer has both non and touch variants of both 8.8" and 10.25" screens. We also have 6WB Clusters for a full digital cluster.
Retrofit My Bimmer ships USPS 2 DAY Priority Insured with Tracking (Signature Required).
Tracking information will be provided to you via Email once available.
Please be sure to Contact Us if you have any questions or need any additional hardware.